FAQ So what happens next?
For a couple of services you just need to enquire with me about the availability of them on your date required. If they are available you can pay the 30% retainer to secure the date. If you want to book multiple services & Wedding DJ then a client meeting is essential & is the foundation to a successful party.
For Corporate work I can meet & customise a full plan of action on how we will tackle your event & make it a success. Everything is possible. I have many contacts to pull together a bespoke event or a more standard night. Just let me know a budget and I can put some ideas your way. All my prices are on the Website & in my catalogue so rest assured the price you pay is not inflated dependent on your budget.
Do you accept requests from my guests?
YES! I will however play to the dance floor & using my skills will choose what is best for your overall success of the night. At the planning meeting we will discuss music in more depth.
Are you P.A.T Tested?
Yes. This is a FAQ from big chain hotels. All my equipment is P.A.T Tested every Summer & Certificates can be emailed to your Event Co-ordinator.
Do you have Public Liability Insurance PLI ?
Yes. This is a FAQ from big chain hotels. I'm covered by a company called MDJN for £10 Million & Certificates can be emailed to your Event Co-ordinator. Download my Certificate Here
Do you carry spares/back-up equipment for DJing?
Absoloutely! Although my equipment is always less than 36 months old like anything in life things have a small percentage chance of going wrong. I minimise any risks by investing heavily in new state of the art equipment. I don't take risks and bring back-up hardware for all key service kit.
What equipment do you use?
I use professional grade products & services. Where possible they are UK made like my Back Drops & Dance Floors. All electronic equipment used to DJ is from the likes of Apple, Pioneer, Denon & RCF. Props are either commissioned or built in-house to our high standards using the very best materials available.
What experience do you have?
18 Years in the Entertainment Industry. 15 Years as a Wedding DJ. The last 2 years I've done 71 Weddings performing at some of the biggest venues in Manchester. I have a management background for a blue chip retailer before I decided to go full time with this business. So rest assured I have exceptional organisational skills. This is FAQ all vendors should be able to answer for you & if it's less than 5 years experience make sure you get plenty of feedback from previous customers.
What are the payment terms & conditions? 
To confirm your date I require a 30% retainer fee. 28 days before the Wedding I require the balance to be paid in full. Most vendors work to a similar set of terms. As my Saturdays are limited (only 1 a week) this is why a good retainer is needed to give (me) the vendor a firm commitment that the client is serious about that date. Once you have paid the retainer I will turn all work away that enquires about the services you have booked. For this reason the retainer is obviously non-refundable as the date has been saved for you.
Do you do Marquee's Events & Outdoor Venues?
Yes I do. We would need a client meeting & there are a few reassurances you need to provide for me. So firstly I would need a secure power source either from a dwelling or a good generator. Secondly I need reassurance that in the Event of rain that you have adequate plans to cover my equipment to protect it from rain damage & mud. Any damage to my equipment is paid for by the person signing the contract within 10 working days.
What do I need to know about Dance Floors?
Dance floors are becoming an essential item for any wedding & event. There are a few things worth pointing out about our White Star Lit Floors that are pivotal to a successful event. They run electronically by the frame of the floor. For this reason spilt drinks can cause them to short & it is important to get all spillages cleaned up asap to prevent this as well as slips. Broken glass can cause serious damage to a Dance Floor & needs sweeping up immediately not just to protect the floor but also your guests feet too. These floors when rented by yourselves are in your hands to look after them like you would anything you rent. Check you are covered on your Wedding Insurance for any damage to a dance floor as you are liable for all work that may be needed to restore the floor to full working order. (Usually £800 or less but this has never happened yet. I am just being open & honest about a worse case scenario). Other items that can stop the floor performing as it should are hair clips & foil confetti which both can cause a short. Killa Party are not responsible for the floor not working due these reasons as we will not be on site to fix the issue & is caused by user error.
How far will you travel?
I will do your Event anywhere you like either domestically or Internationally. We would just need to build my time into the price as well as any related costs. Within 50 miles or 45 minutes doesn't require any additional payments for travel.
Can you manage my Event for me?
I can work to any budget and provide a full turn key party for you or your company. This makes it much easier for you as I take your stress away so you can enjoy the build up to the night. FAQ
Do I need Wedding Insurance?
Yes! I recommend all couples to purchase a good quality Wedding insurance. For less than £100 you will cover yourselves for any unforeseen circumstances. Every Summer I see Dressmakers go bump swallowing the Brides money & providing no dress in return. I've seen it with Room Dress companies too & more recently it happened to a local venue. Insurance will give you piece of mind and take away the worry. When booking insurance make sure it covers you for any damage to the venue or vendor services you have booked. This can stop you getting any unexpected bills.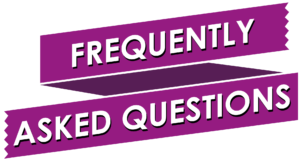 SaveSave