Wedding DJ Manchester
With over 18 years as a Wedding DJ I have experienced a varied collection of Weddings from Millionaire's backgardens in Cheshire to Working Mens Clubs in Salford. I have been full time for over 7 years now and most of my work comes from word of mouth.
My main strength I have is my ability to read a room and match the music to get the most energy on the dance floor. I promise you is I will announce the important parts of your event & not waffle in-between songs. My objective is to have a visually stunning set up that fits in with the style of event you are hosting whilst keeping the dance floor busy.
If you require a DJ for a Wedding, Corporate Function, Sweet 16th, Christening or Christmas Party please get in touch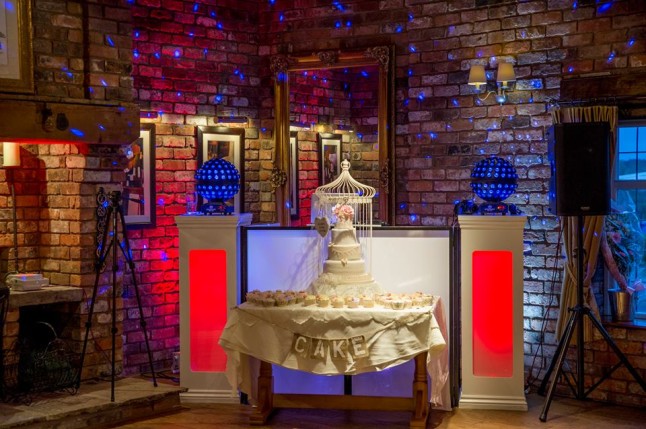 +Full Time Professional DJ
+Consultation at your home, workplace or by Skype if needed
+18 Years Experience
+Contracts Exchanged for Confirmation of Booking, Price, Times & Services
+Event Management
+P.A.T Tested Electricals
+Public Liability Insurance £10 Million
+State of the Art Equipment
+Package Deals Available
If you book me I can offer advice on some great Entertainment Ideas. For example, common mistakes, extra add ons to make an event more fun & recommendation of other vendors.
If you have your own specific idea just ask. I will work with you to achieve your vision.
Prices within Manchester area:
Evening Wedding Reception includes a planning meeting. This meeting is essential to get all Wedding information down on a booking form. We will discuss timings, dates, key people, location, 1st dance, speeches and general music. A typical night is usually 19:30-00:30. Sometimes I will need to do a site visit to check dimensions for my Wedding set up £590
All Day Wedding & MC includes Wedding Breakfast, Mic & PA for Speeches, Master of Ceremonies and Evening Reception. Including a planning meeting. (A typical day/night is usually 13:00-00:30) £990
Birthdays require less kit (No white podiums and lights) and a lot less hours invested into them in terms of planning vs a wedding this is reflected in the lower price £320
Corporate £ASK it all depends on what you need. Get in touch for a quote. I will do you a deal when booking multiple services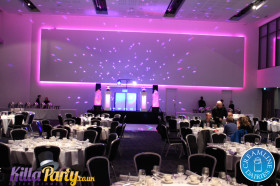 Over the last 18 years I have covered a lot of different types of events all over the UK but mainly in the Greater Manchester & Cheshire area. My main strength is the ability to read a crowd & keep the party flowing. For Weddings we would need to meet up to discuss the timeline of the day/night. I can also find out what you like & don't like musically & make a plan of action for the night to engage the most people. We get it all down in writing so we can agree on it before I draft up a contract which will give you piece of mind & protection as well as myself.
SaveSave
SaveSave
SaveSave
SaveSave
SaveSave
SaveSave