So the festive season is on us again and with this brings the busiest time in a DJs calendar. So what has your company / office or group done to prepare for this? Hopefully you will already have the venue booked as we have less than 8 weeks to go until Santa arrives.
But what about the:
-Christmas Party DJ / Entertainment
-Buffet / Food
-Transport
Other considerations if applicable is what about your night shift? Are they coming to the event? Do they need cover from another store. What date will best fit in with your company? What is the budget? Are you doing a raffle? Do you need to order tickets? Free bar or free food? Fancy Dress? Games? Decor?
These are all variables that may depend on budget/location/date and business type.
In the past I've done a lot of theme weddings from Winter Wonderlands to Black and White Themes. They always go down a storm with the workers who can let off a bit of steam with the busy and stressful run-up to Christmas and also get to know their colleagues a little bit better away from the office.
So use this blog post as a check list and make sure you have all your bases covered.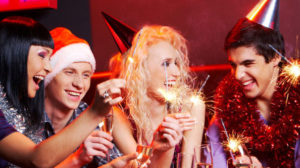 SaveSave